Wood Treatment with Termites in Malaga
Fumicosol is made up of a team of professionals who have been in pest control for more than 15 years. We serve you 365 days a year, 24 hours a day and also by Whatsapp.
Eliminate termites in Malaga
Termites are a common problem, which is why it is essential that you be attentive to the signs that warn of their appearance. Being victims of an infestation of this pest will inevitably lead to a serious problem that can increase the damage to your property if you are not aware as soon as possible.

The most usual signs are swollen floors and ceilings; dirt or mud pipes visible in walls, ceilings or furniture; piles of sand or mud; the termites themselves…
If you want a solution think of Fumicosol
It should be noted that, to prevent the transmission of zoonoses, the death of the animal is not enough, since the risks of contagion continue while the corpse remains.
Say goodbye to your neighbors from the wood.
The damage caused by termites can result in serious economic losses, since they are not covered by insurance policies, which means that it can be a significant cost for your family or company. Termites create access routes through floors and walls to the wood; if they end up reaching the internal structure, they can cause the complete collapse of the building.

Treatment against termites is usually more complicated, due to the complication of their initial location. The procedure begins by cleaning up the attacked wood, replacing those pieces that are unusable, killing the termites with the corresponding insecticide and disinfecting the foundation walls and the adjoining land.

At Fumicosol all the products we use against termite pests are biodegradable and perfectly safe when used by our qualified staff.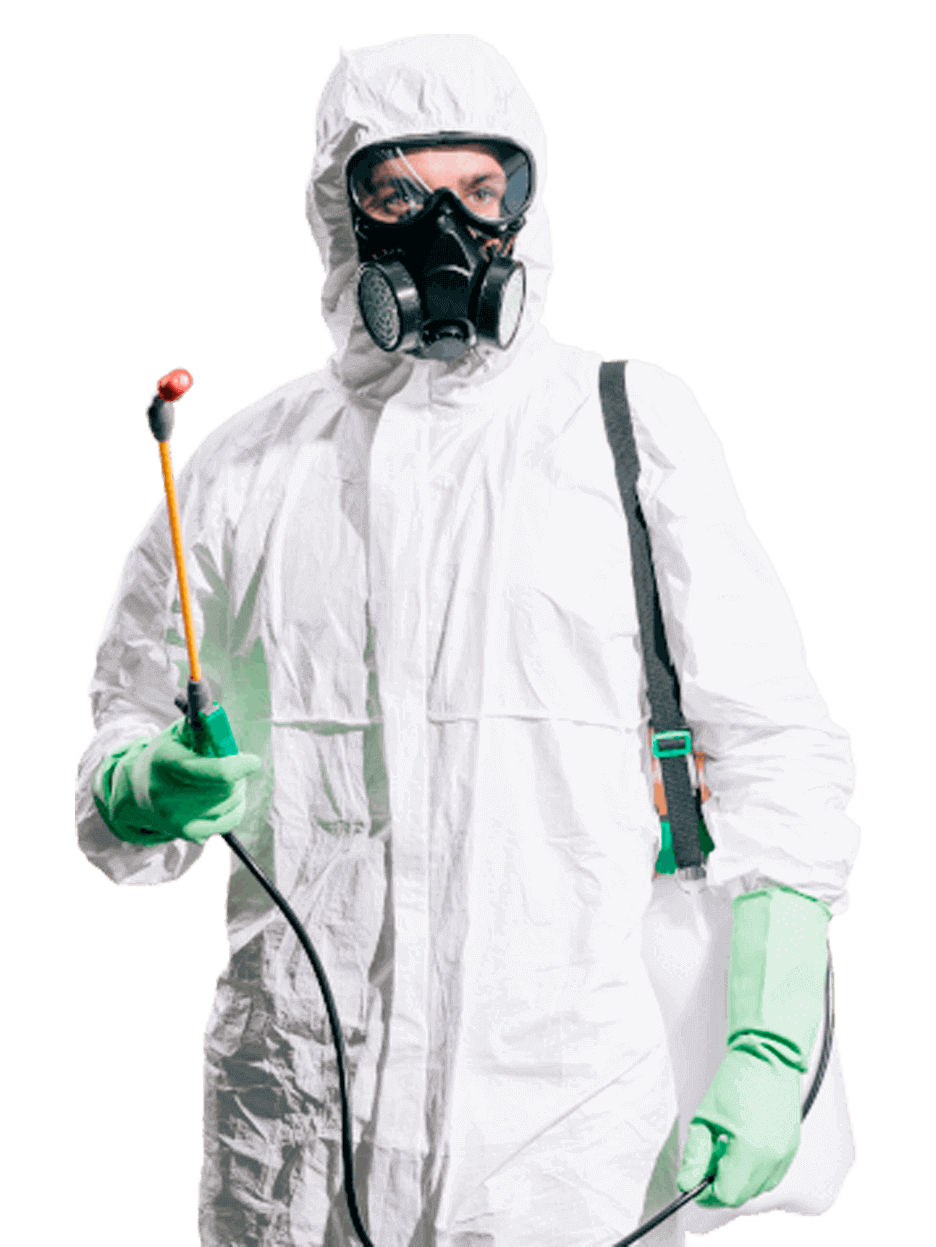 Any questions? Get in contact with us